We provide a wide range of services from propeller repair and fuel saving modifications to re-pitch and custom tuning.
Our proprietary technology allows us to achieve the most accurate tuning possible – even better than computer aided methods.  In addition, using hydraulics allows us to achieve the most even and consistent turning of metal possible.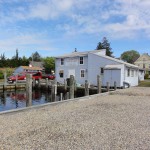 Repairs can be done on any propeller.  We work on steel, aluminum and even stainless steel.  Inboards 6″ to 36″
Fuel saving modifications are accomplished by ensuring that props are properly tuned.  Accurate rake angles and pitch matching are key.  If you have one, bring in your run sheet and we will see what we can do to save you some fuel money.
We re-pitch up to 3-4″ to manufacturer specifications for maximum efficiency.  We can also re-pitch stainless propellers.
Our custom tuning services can help save your engines and transmissions.  Ensuring that dual props are matched can lead to a significant increase in knots, less smoke and greater fuel efficiency.
Rehubbing with a less than 1% failure rate.
Hydraulics….. not hammers.