Customer Testimonials
Tuckerton Propeller's innovative approach along with several years of experience make them a leader in the very specialized field of marine propellers. They can accommodate virtually any type of boating use ranging from working/commercial vessels to high-performance watercraft. Also, along with their exceptional knowledge of various prop designs and how to match a specific prop to the desired boating application, the personnel at Tuckerton Propeller are very professional and personable. They take the time to discuss the unique aspects of each customer's boating requirements to ensure that the final product meets their expectations.
I have been dealing with Tuckerton Propeller for over 20 years for all of my prop repairs/alterations and have been more than satisfied with their pricing and service. I therefore highly recommend Tuckerton Propeller for any type of repair, reconditioning, modification, or purchase.
-Rich Dunk, Ph. D, CCM
Principal Meteorologist/Owner Aquawind, LLC
47W Raritan Drive, Little Egg Harbor Twp, N.J. 08087
Rutgers University Costal Observations Lab (RU-COOL)
609-857-5249
Dunk@marine.rutgers.edu
I have dealt with Tuckerton Propeller since the early 1970s with various types and styles of boats and can attest to the excellence of service they provide. In each transaction George has not just straightened and polished the prop but has analyzed the boat and engine power with my goals in mind for proper performance. He has made countless recommendations for improvement. This is experience and really counts if you strive for the very best!
-Roger J Halbing
Barnegat Light, NJ
I have had work done by Tuckerton Propeller for many years and know they are highly qualified and skilled.  They deliver high quality work no matter what the time constraints may be and are willing to work overtime to complete the project.
There are many commercial fishing boats they have worked on as well.  Their reputation within the fishing industry is a company that is hard working and has the upmost commitment to the job.
Tuckerton Propeller has my highest recommendation.  I am happy to furnish more details if you would like additional information.
-Captain Eddie Yates
The Hunter Charter Fishing Boat
Barnegat Light & Cape May NJ
609-713-6918
I have been a customer of Tuckerton Propeller since 1984. I have always been happy with the service, quality of work and cost.
I once tried an other shop that promised me better speed and fuel burn on my 38′ Ocean Yacht.  I lost 1/2 knot at cruise and burned the same amount of fuel on canyon trips as I had before they were " fixed". I returned my props to George at the end of the season to unfix what was not broken in the first place.
For the last five years I have been the Captain on a private 42′ Henriques. We bought two matching sets of props from a NY vendor when the boat was delivered. One set worked fine but the other " identical " set would get erosions in two of the four blades on both wheels.  The seller took them back to fix and returned them [ three months later ] without comment. One hundred hours later we had the erosions again. This time they refused to work on them blaming me and the builder for this problem.  Next I tried a well advertised computer shop. Even though they had the computer,  with the synchronizer on the engines were off 20 to 30 RPM  and had a 5 % difference in load and after seventy five hours the erosion's were back.
I brought these props to Tuckerton Propeller and told George my story. When I picked them up he told me he may have found the problem, lets test them and see.  Well first off the engines now run within 5 to 8 RPM and loads are equal +/- 1%. Since we shipped her south we have run her for about fifty hours and there are no signs of erosion's.
Yes his shop looks old fashion. But so is his quality and service. I will never go anywhere else again.  Feel free to call or email be if you have any questions.
-John Lewis
Insatiable Sport Fishing
captjohn22@comcast.net
609-670-5980
On taking delivery of Star Fish, my new 40' charter boat, we discovered that she came with props that did not let the engine turn up properly, were inefficient, and screamed at low RPM's . The builder and I worked through numerous changes and re-pitches of the props using supposedly good prop shops. Still the vessel did not perform properly. In disgust I took the props to George at Tuckerton and told him of my problems, as he had kept the props of Sand Witch, my previous boat, in good tune. George analyzed the props and showed what was wrong with each of them. When George was through with the props, the engines turned up properly and the scream was gone. He now retunes my props every year.
I can unconditionally recommend him and his workmanship. After you have tried all the rest, and had little success, George can get your props tuned like an orchestra.
-Carl Sheppard
Star Fish
Beach Haven, NJ
609-492-2591
Tuckerton propeller is a multi generation family business located waterfront, on South Green Street, in Tuckerton. It is owned and operated by the De Boy's, George and Laura. I have had them provide all my propeller needs on my outboard motors for over 15 years. They provide a reliable friendly business and the quality of the work is outstanding at a reasonable price. George is extremely knowledgeable and always has been readily available to answers questions and help in problem solving. I continue to recommend them to all my friends and to people I do business with in the marine industry.
-Captain Barry Gabler
USN (retired) 
I have been a customer of Tuckerton Propeller for many years; since the mid 1970's.  I started chartering in 1988 and used Tuckerton Propeller exclusively.  In 2007, I purchased a 2000, 48′ Ocean Super Sport.
I had often heard about "prop scan" and how great it was.  Even though this wasn't something done at Tuckerton Propeller, I decided to try it.  I had been having a problem with the port engine not turning up all the way, and I told the technician about it when I dropped off the props.  When they were done, there was no change.
I went back to Tuckerton Propeller and told George about my problem.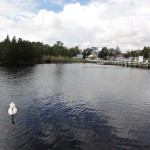 George doesn't use prop scan, but has years of experience doing things the old way.  He re-worked my props and both engines turned right up to specifications on the first try.
I learned from this experience, and will continue using the services of Tuckerton Propeller for all my propeller work.
-Captain Doug Cochran
Shady Lady Sport Fishing
For over 25 years I have depended on the expertise of Tuck prop. they have been able to successfully recommend and supply the correct prop for every boat I have ever owned. As a professional captain, with 37 years of experience, I am often asked for referrals in the boating industry and my reputation is on the line with each answer.
I have been able to send everyone to just one location ; my friends at TP. You will get honest and friendly service every time you walk in the front door. Every visit has been a learning experience and I know my propellers receive the finest service available.
–Capt. Jack Koslowsky
Family Affair Charters LLC,
Chesapeake Bay, Maryland
My prop needed rehubbing and there was really only one place that came to mind.  Tuckerton Propeller.  The work was done on time, performed perfectly and at the agreed to price.  All this and the shop is a nice place to visit being on the water and all.
–Craig, NC.